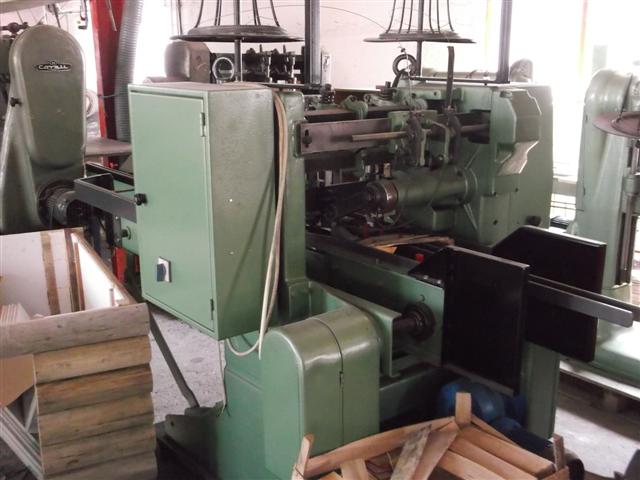 Corali M126 is stitcher for front sides of fruit and orchard product boxes made of one ormore slats, complete of 2 stitching heads controlled by brushless motor. 
1 slats loader M.250. Chain and dogs carriage controlled by gearmotor plus inverter. 
Dogs to stitch front sides with one, two and three slats. 
Cabinet with electric and electronical system.