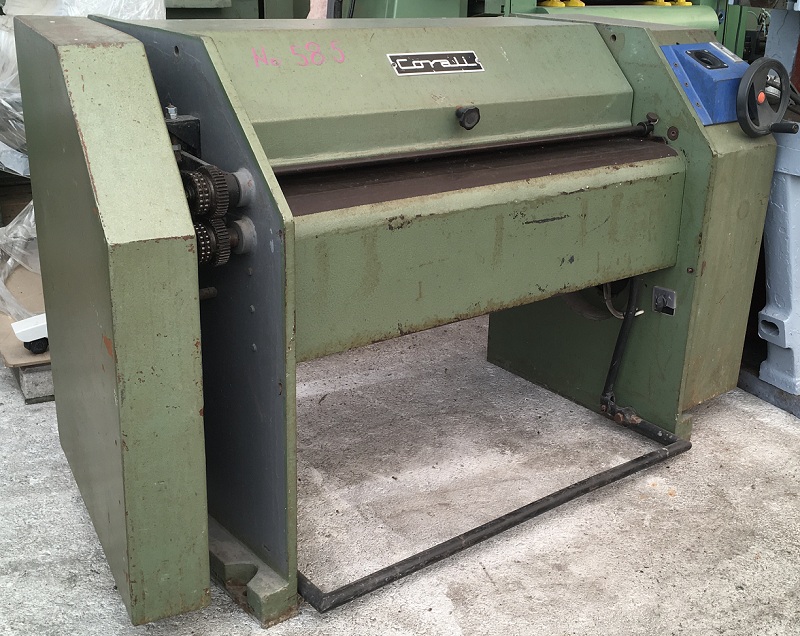 Veneer Scissors 585
With one knive for cutting veneer, produced on the lathe.
Brand: Corali, model M-66.
Specifications:
Max, veneer thickness: 10 mm.
Min veneer thickness: 0.5 mm.
Max. workpiece width: 1100 mm.
Min. workpiece width: 15 mm.
Max, workpiece width: 150 mm.
Productivity: 120-400 pcs / min.
Motor power: 1.8 KW.
Machine Size:
Height: 1320 mm.
Width: 1650 mm.
Length: 2950 mm.
Weight: 1500 kg.
Used, imported from Italy.